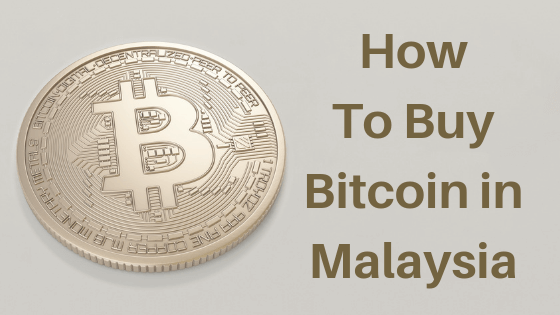 In 2017, as a Bitcoin newbie, I wanted to know how to buy Bitcoin in Malaysia.
Before I started to buy Bitcoin for the first time, I did some intensive reading and a tonne of research about Bitcoin.
A few weeks later, I decided to buy a small portion of Bitcoin just to test out the whole process myself. True enough, I gained new experience from my first Bitcoin trade.
As a newbie, I know the whole process to buy Bitcoin can look complicated.
Thus, in this post, I am sharing my personal experience on how to buy Bitcoin in Malaysia.
And this post consists of my experience of buying Bitcoin through Luno Malaysia and Remitano Malaysia.
[Disclaimer: I am not a certified financial planner. My sharing is purely based on my own research and personal experience. In order to make the best financial decision that suits your own needs, you must conduct your own research and seek the advice of a certified financial planner if necessary]
How to buy Bitcoin in Malaysia through Luno?
I signed up for a Luno Malaysia account in early 2020. The main reason is that Luno is among the three registered digital asset exchanges by the Securities Commission.
Generally, it is kind of feeling more at peace when dealing with an entity registered with the Securities Commission. It somehow reduces some of my risks of investing in Bitcoin.
The whole process from signing up to having the Bitcoin in my Luno wallet took about 7 days including Saturday and Sunday. Compared to my other digital sign-up processes, I consider 7 days is quite long.
Generally, the delay was caused by:
I fail to receive an SMS from Luno for mobile verification during registration.
waiting for Luno account verification.
a slight delay in transferring money to my Luno account.
So, if you have the intention to buy Bitcoin through Luno Malaysia, you might want to consider signing up for an account as soon as possible. In this way, your Luno account is ready when the right opportunity comes.
Below is the process of how to buy Bitcoin through Luno Malaysia, based on my experience in March 2020.
1. Sign up for a Luno Malaysia account
Firstly, sign up for a Luno Malaysia account. It is free of charge. You just need your email address and a password.
Before you sign up for a Luno Malaysia account, make sure you read my other post: Luno Malaysia review (with RM50 Promo Code). Because I share the details of how you can earn free RM25 or RM50 worth of Bitcoin.
For your information, I received my free Bitcoin worth RM25 when I signed up using my friend's Luno referral link.
2. Verify phone number
Next is to verify the phone number either through SMS or through a phone call. I failed to verify my phone number because I only received the SMS after about 2.5 hours.
My attempt to verify through the phone call also failed.
A few hours later, I tried again. And I successfully verified my phone number through SMS.
3. Completing personal details and Know Your Customer (KYC) process
This was followed by completing my personal details. As part of the KYC, I need to submit:
my NRIC (front part)
a selfie
4. Wait for account activation
This is the tough part.
It took the Luno team slightly more than 3 working days to activate my account. Personally, I think 3 working days is considered too long.
Perhaps the Luno Malaysia team is careful when verifying new customers. And also I registered in March 2020 which was the start of the pandemic. So, I believe it could affect the activation process.
But, can you imagine the opportunity lost? As Bitcoin price fluctuates, I just want to be ready to buy my Bitcoin.
Anyway, I was happy to see my account activated.
5. Deposit money into the Luno account
The next thing is to deposit my money into Luno Malaysia account. At the moment, the user can deposit money through:
FPX Instant Transfer
Bank transfer
Luno provides clear instructions on how to deposit the money.
Basically, the user needs to log in to their online banking. Then, make a bank instant transfer or IBG to Luno based on the given details.
Among the details are:
recipient name
the name of the recipient bank
the recipient's bank account number
a unique reference number as transaction details
Do take note that it is of utmost importance to only transfer funds from your own account. And no third party fund transfer is allowed.
Next, you must be wondering how long it takes for the deposit to be reflected in the Luno account.
From my personal experience, about one hour after I made my deposit to Luno, I received an email from Luno that my cash is received. This means I can start buying Bitcoin through Luno.
6. Buying Bitcoin from Luno
Once you have got your deposit ready in your Luno account, buying Bitcoin is super easy.
The step-by-step as below:
On the Luno Home screen, you will be asked 'how much Bitcoin do you want to buy?'.
Enter the MYR amount, you wish to buy. You will be shown the amount in BTC.
Hit 'Buy'.
You will be shown a summary of your request with the service charges amount reflected.
Hit 'Confirm'.
Then, you will need to enter your 2FA code.
If the transaction is successful, you will be shown a 'congratulations…' message.
Your Bitcoin amount will be reflected in your Luno wallet.
Else, the 'transaction is failed' message will be shown.
Even though buying Bitcoin through Luno Malaysia is considered easy, the user must take note to double-check the details before confirming their purchase.
How to buy Bitcoin in Malaysia through Remitano?
And now, let me share the step-by-step on how to buy Bitcoin in Malaysia through the Remitano platform.
Before you read further, I wish to update you that in April 2021, the Securities Commission (SC) has reprimanded Remitano for operating a digital asset exchange without its approval.
Since then, the Remitano website is blocked by the Malaysian Communications and Multimedia Commission (MCMC). And Remitano mobile applications for both Android and iOS have also been blocked in Malaysia. For any new updates, I'll share them in this post.
Thus, the link to Remitano Malaysia might be not working. My sharing below was based on my experience of buying Bitcoin through Remitano Malaysia from 2017 until 2019.
You may continue reading if you want to know how to buy Bitcoin through the Remitano platform.
1. Sign-up Remitano account
Firstly, sign-up to open an account at Remitano (note: referral link – I shall earn a small token at no cost to you when you sign up through this link. You too can have your own referral link when you sign-up. More details are at the bottom of this post).
(Take note that Remitano Malaysia is listed under the Securities Commission Malaysia investor's alert list)
On a side note, you might be interested to read my review on the Remitano Malaysia platform.
Based on my own experience in late 2018, I need to be a verified user before I can buy or sell Bitcoin on the Remitano platform.
Here are the documents I submitted for account verification:
My personal government document (my NRIC)
A picture of me holding the chosen government ID document
A document with the word written 'Buying crypto on Remitano.com'
Additional personal document (my driving licence)
It took them about 15 minutes to verify my Remitano account. Once verified, I can proceed to buy Bitcoin on Remitano.
2. Study 'List of Sellers'
Before you proceed to buy Bitcoin through the Remitano platform, it is advisable to study the 'List of Sellers'. Then, pick a favourable seller.
Basically, I choose my seller based on the criteria below:
has a good reputation

certified traders
many successful trades with happy reviews
good comments from others

the same banker to ease the online transaction
reasonable Bitcoin price
within the range of minimum and maximum Bitcoin available for the preferred seller
acceptable trade time frame, preferable 15 minutes
While on my side, I make sure the following:
sufficient balance in the bank account
the purchase amount is within my bank transfer limit
Otherwise, I will not be able to complete my trade. And might cause a bad review from the seller.
3. Get BTC address ready
Next, get ready your BTC address (You can have it under the tab 'BTC Wallet' under 'Deposit'. Your BTC address is the string of alphabet and numbers).
At this step, it is important to provide an accurate BTC address because the transaction is unreversed-able.
So, always play safe and double-check before proceeding to the next step.
4. Hit the 'Buy BTC' button
Once you are confident, paste your BTC address and hit the 'Buy BTC' button. At this step, you can see the payment details of the transaction.
Based on the trade and seller, most probably will have 15 minutes to complete the payment through online banking. At the same time, you will see the 15 minutes timer running on your screen.
After you've made the payment through online banking, click the 'I have paid seller' button.
5. Waiting to receive Bitcoin
Now, the seller has 3 minutes (the timer is running on your computer screen) to transfer the Bitcoin to your Remitano account.
Once the bitcoin is transferred to your Remitano account, you will be able to see the new Bitcoin balance reflected on the top left of your account and the transaction is completed.
In case there's any dispute during the transaction, you may hit the 'Dispute' button. The Remitano team will assist.
Remitano referral program
Upon successful registration, you as a Remitano user will have your own unique referral link. When your friends and family sign-up through your referral link:
you receive 40% of your tier 1 referee fees;
you received 10% of your tier 2 referee fees.
It's kind of Remitano awarding its user for inviting their friends and family for joining in.
Reminders before you buy Bitcoin in Malaysia
Before you proceed to buy Bitcoin, it is advisable to consider my reminders below:
Firstly, the Bitcoin price is highly volatile. So, Invest only what you can afford to lose.
Secondly, it is advisable for you to do your own research to understand Bitcoin before deciding to invest or buy Bitcoin.
Lastly, make sure your Bitcoin is secured and you know the impact of security on your Bitcoin.
Final thoughts
With the sharing above, I hope the first-timer interested to own Bitcoin is able to have a rough picture of how to buy Bitcoin in Malaysia.
Personally, I tried out my first trade through both Luno and Remitano with a very minimal amount of Bitcoin. Thus, I would suggest the same to newbies interested to buy Bitcoin.
It is worth taking note that the buying process and procedure might change from time to time.
By the way, if you have an interest in Bitcoin, you might want to read my other posts as well:
Lastly, feel free to share your thought about Bitcoin below.