This post is about the actual cost of owning a car in Malaysia.
If you are thinking to own a car, read on because you might pick up the cost of which you are not aware.
Table of Contents
The actual cost of owning a car in Malaysia
Owning a car involves a lot more expenses than the car price tag. Some of these expenses are necessary and some are optional.
Before you confirm your car purchase, read about the actual cost of owning a car below.
1. Booking fee
First of all, you need to place a booking fee for your car. In most cases, even for a used car, you still need to pay a booking fee to secure the deal.
The booking fees can range from hundreds to thousands of Ringgit, depending on the car value.
2. Down payment
Next would be preparing a down payment for the car.
Even though many car dealers are offering zero down payment, it is still financially wise to prepare a down payment for the car. Because a down payment can reduce the overall interest of the car loan.
Usually, the amount of down payment depends on the car model and other requirements set by the car dealer.
3. Monthly car loan
Most probably, car buyers are aware and ready with the monthly car loan payment before they confirm the purchase.
The monthly car loan depends on the loan amount and tenure. Do make sure you are comfortable with the monthly car loan before you sign the hire purchase agreement.
Unsure whether to opt for a longer or shorter loan tenure? I shared the pros and cons of both longer and shorter car loan tenure in my other post.
4. Annual road tax and car insurance
Then, there is car road tax and insurance. The car road tax charge depends on:
the engine capacity
type of vehicle
location whether in West Malaysia or East Malaysia
For more details, you can refer to Loanstreet's article on Road Tax Amount for West and East Malaysia.
As for the insurance, the amount depends on:
car market value or your total sum insured
No-Claim Discount a.k.a. NCD (if any)
the age of the car
type of vehicle insurance
location whether in West or East Malaysia
For more details, you can refer to CompareHero's article How To Calculate Car Insurance Premium.
Basically, the more expensive the car, the higher the insurance coverage. So, the higher the road tax and insurance charges you need to pay.
And bear in mind, you need to renew your car road tax and insurance every year. Fortunately, now you can conveniently renew car road tax and insurance online.
5. A valid driving licence
Next, you need to have a valid driving license in Malaysia.
As of the time of writing, the cost of getting a driving licence range from RM1000+ to RM2000+.
The subsequent fee is RM30 for a 1-year-renewal.
6. Fuel consumption
For fuel consumption, it depends very much on:
the engine capacity
type of car
your driving attitude
the mileage
the fuel price
car condition
You can't control the fuel price but you can control the rest of the factors especially the type of car and your driving attitude.
So, choose a fuel savings vehicle for lower fuel consumption and drive steadily. Other than being fuel-efficient, they are environmentally friendly too.
7. Car maintenance and service
Owning a car means you also need to take good care of its engine by performing scheduled car maintenance and servicing.
Some automobile companies might offer free car maintenance and service for the first few years. But, do take note of the term and conditions such as whether the free car maintenance is only for labour charge or inclusive of parts and other consumables.
Generally, car maintenance and service cost are between RM100+ to RM300+, depending on the type of maintenance and parts involved. Of course, these costs would be higher for luxury cars.
As the car age, expect occasional major maintenance and service of RM500 to RM1000.
And do consider the cost of some of the major parts such as:
car tyre – the cost can range from RM100+ to RM1000+, depending on the type of car and the tyre manufacturer.
car alarm system – expect to pay hundreds or thousands of ringgit for a new car alarm.
air conditioner – some car air conditioner parts can be quite expensive.
car battery – expect to change the car battery on a yearly basis. The car battery price range from RM100+ to RM500+.
Some of the major parts above can be an emergency such as a serious car tyre puncture. And these can be an unexpected cost for a car owner.
8. Parking space rental and fees
Those renting or staying at a high-rise apartment might need to pay for a parking space. Because parking space is limited and there is only a certain allocation per unit.
So, expect to fork out a few hundred per month for a car parking space.
On top of that, be prepared to pay a few Ringgits per hour for parking at open spaces or buildings in the major cities around Malaysia.
9. Toll charges
Get ready to pay toll charges if you plan to drive on highways.
From my checking, the toll charges in West Malaysia range from around RM1 to RM50. A daily round trip for 5-weekdays can accumulate to quite a huge sum of amount.
10. Car wash
We all don't want dirty or messy cars. So, you can either wash it yourself or send it to a car wash centre.
Most probably, car owner nowadays prefers to send their car to a car wash centre while they go shopping or just flip through their smartphone.
For a normal car wash, expect to pay between RM10 to RM20 for one session, depending on the type of car. A more extensive car wash might require up to hundreds of Ringgit for one session.
And course, for a better price, car owners can sign up for a car wash package offered by the car wash centre.
11. Car window tinting
New car owner usually sends their car for car window tinting.
Because of a properly done car window tinting:
give the car a cooler look
provide protection from the harmful UV rays
avoid glass shattered in case of accidents
a more comfortable temperature inside the vehicle.
And car window tinting can cost between hundreds to thousands of ringgit, depending on the type and quality of tinting service.
12. Car wax or coating
New car owners who love their car might also be considering car wax or coating for better protection over the long term.
Again, car wax or coating can cost up to thousands of Ringgits, depending on car type and type of wax or coating.
Not to mention the follow-up sessions for the many years ahead.
13. Additional accessories
To better match the car, very likely a car owner will get some accessories for his car.
As such, do consider the cost of some additional car accessories as below:
Car mat set
Car dash camera
Window deflector or visor
Car rims
Some of the accessories are necessary but some are optional. If you are concerned about the high cost, probably just omit the optional accessories.
14. Accidents and collision repair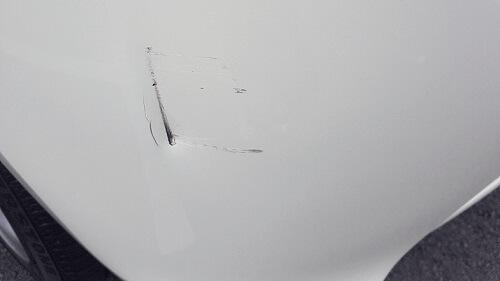 Last on my list is something all car owners want to avoid from happening, car accidents and collisions.
But, it does happen.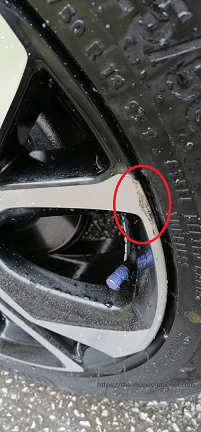 Although with car insurance, sometimes car owner prefers to fork out their own money for accidents and collision repair. Especially for a minor repair.
One of the reasons is that the claim made might affect the NCD.
Therefore, a car owner must have sufficient savings or emergency funds put aside for unforeseen situations such as car accidents.
Final thoughts
With my sharing above, I hope you can get a better idea of the actual cost of owning a car in Malaysia.
Other than the price of the car, a car owner also needs to consider other things related to car safety, comfort level, regulations and maintenance. A few hundred or thousands here and there could add up to a huge amount.
As such, make sure you are aware of these additional costs before confirming your car purchase.
For car owners in Malaysia, did I miss out on any point on the actual cost of owning a car? Please share your thought below.
Lastly, if you are buying your first car, you might be interested to read my sharing on the checklist before buying a car.
Image Credits
Image from Canva
Screenshot by author